Special Events
---
Our goal for the River Valley Horsecamp is to provide a quality camping experience for you and your horse. For some, that means peace and quiet. For others, that includes organized events and the potential for a large gathering of horsemen, horsewomen, and horses.
This Special Events page will highlight an organized event open to anyone who would care to participate.
We hope to provide opportunities for everyone to enjoy, either quiet or a busy day of activities. You make the choice.
We want Happy Campers and Happy Horses!
---
---
The 2013 Events are Over but...
...the campground and cabins will remain open year around. Yes, both electric and primitive campsites will be available as well as the climate controlled shower house. There will be a lot of good weather left for trail riding and it is a great place for hunters to camp.
---
A Special "Thank You" to our Sponsors
Keosauqua Vet Clinic, Dr. Bill Helling D.V.M. - 319.293.3580
Shiloh Outfitters - Mt Pleasant, IA - 319.986.5156
Buford Dozing & Excavating - Bonaparte, IA - 319.470.1492
JGW Enterprises - The Original Gooseneck Easy Coupler - 319.931.5727
Denly Ag Service - Farmington, IA - 319.878.3344
Big Bend Livestock Solutions - Keosauqua, IA - 319.293.9105
---
Wagon Rides Available all Summer Long
Horse drawn wagon rides in the unique wagon shown below are available. Call Jim at 319.750.2990 to schedule a ride for your group to a local restaurant or other local destination of your choice.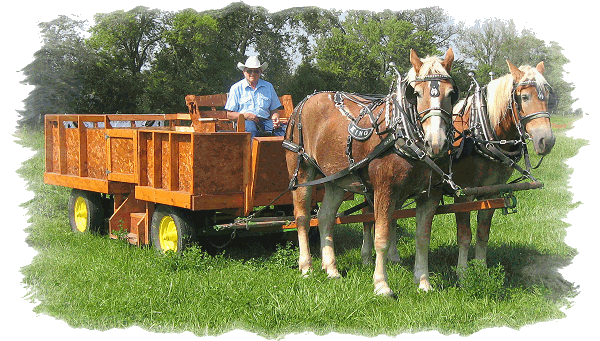 ---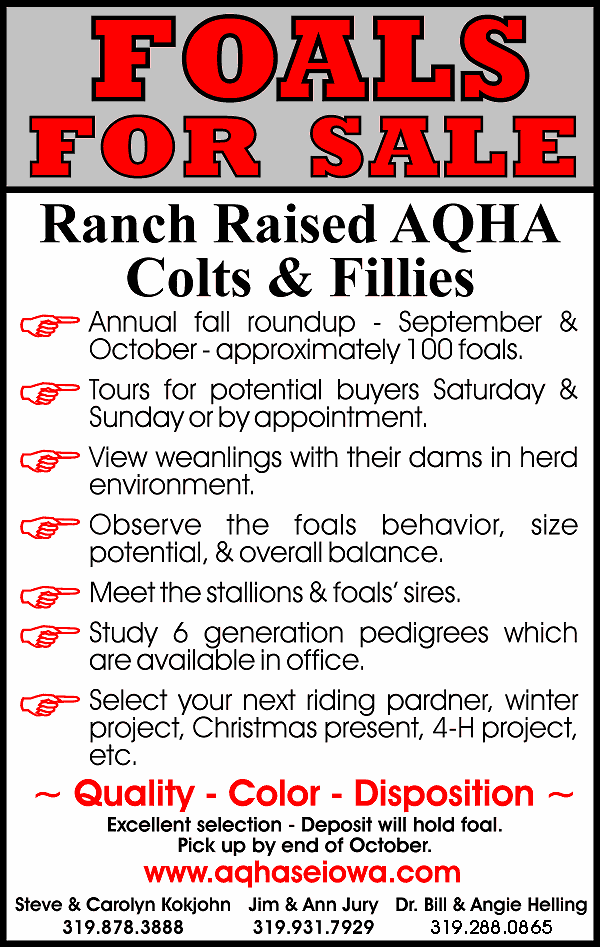 Copyright © , River Valley Horsecamp.